It was a late Saturday afternoon, and thanks to the brisk wind and the shadow of rain clouds, the air was perfectly cool (as opposed to the normal air that's clammier than a limp handshake). I started to hear the dull throb of music from a block away, and detected fragrant smells lazily floating through the air as the uncles at Lau Pa Sat called out 'Satay, miss? Satay here!'
In light of the beautiful weather, rather than taking a taxi, I decided to stroll over to the Sofitel So Hotel where the Eyes To The Front pool party was already well underway on the rooftop. Along the way, I bumped into a group of photographers, and we had an impromptu shoot! Or rather, I accosted them and explained that I was photographer-less that day, and that I would be oh-so-very-grateful if one of them could take an #OOTD for me because I'm basic and I'm proud of it.
Upon entering through the revolving door, I found myself in a refreshingly cold lobby where I was greeted by the doorman and concierge. I swept through the lobby clad in a black backless swimsuit and burgundy palazzo pants, my pointed flats making no sound on the gleaming white floors. I remembered the first time I ever entered the lobby, feeling astonishingly underdressed in shorts and a tank top, my flip flops smacking on the floor as I looked around awkwardly thinking 'am I in the right place?' I had felt very relieved when the doorman smiled knowingly and directed me to the elevator bank saying, 'the pool party is on the sixth floor. Enjoy!'
Riding the elevator up this time, I felt a certain mix of contentment and excitement, because every new party feels like a fond memory that you get to relive all over again. Gone was the nervous anticipation, and in its place was the expectation of a really great party. My only worry was that I would arrive to find a long line, in which I would have to wait forty minutes to get into the over-capacity venue, which happened earlier this year. Luckily, this time the venue was full but not uncomfortably so, and I didn't stand in line for more than five minutes.
I made my way through the crowd of tanned and happy partygoers, stopping to greet several familiar faces along the way. With each party, the number of familiar faces increases and my Facebook Friends list expands, because it is by far one of the easiest places I've found to make friends in Singapore.
Whilst clubbing has its own merit, as an African woman, it is nearly impossible for me to ignore the urge to dance my ass off, and so my priorities lie in dancing rather than mingling. Even so, I find that making friendships is difficult at clubs because the music is far too loud to talk and the friendliest people are often the most inebriated, so they likely will have no recollection of you the day after.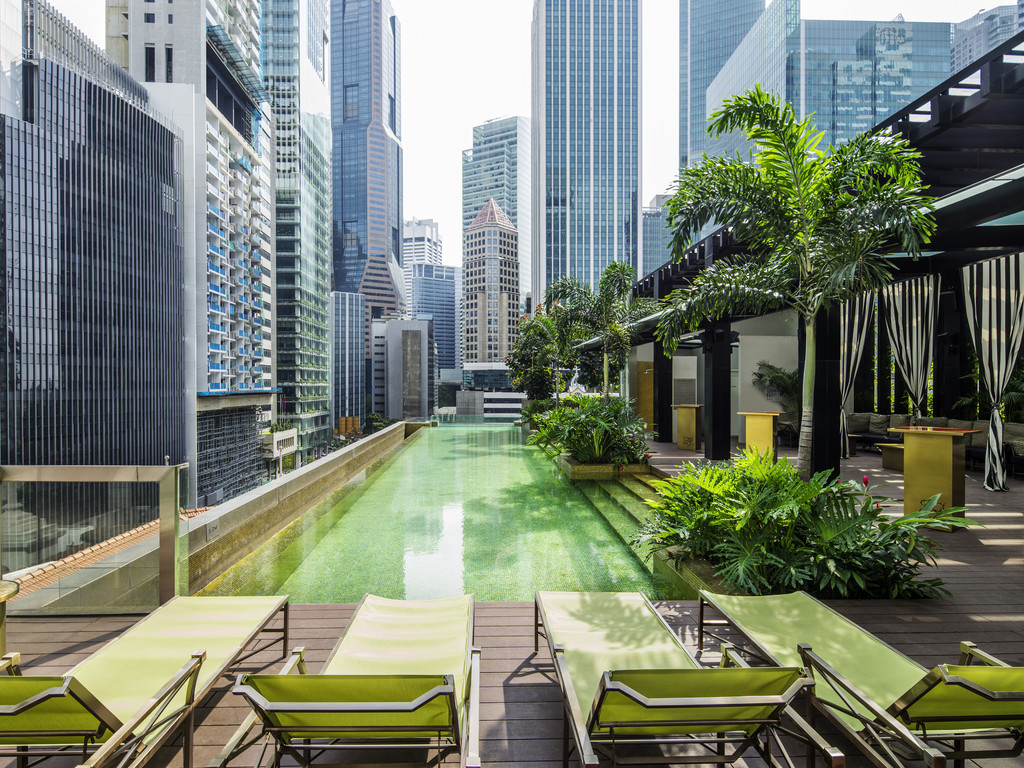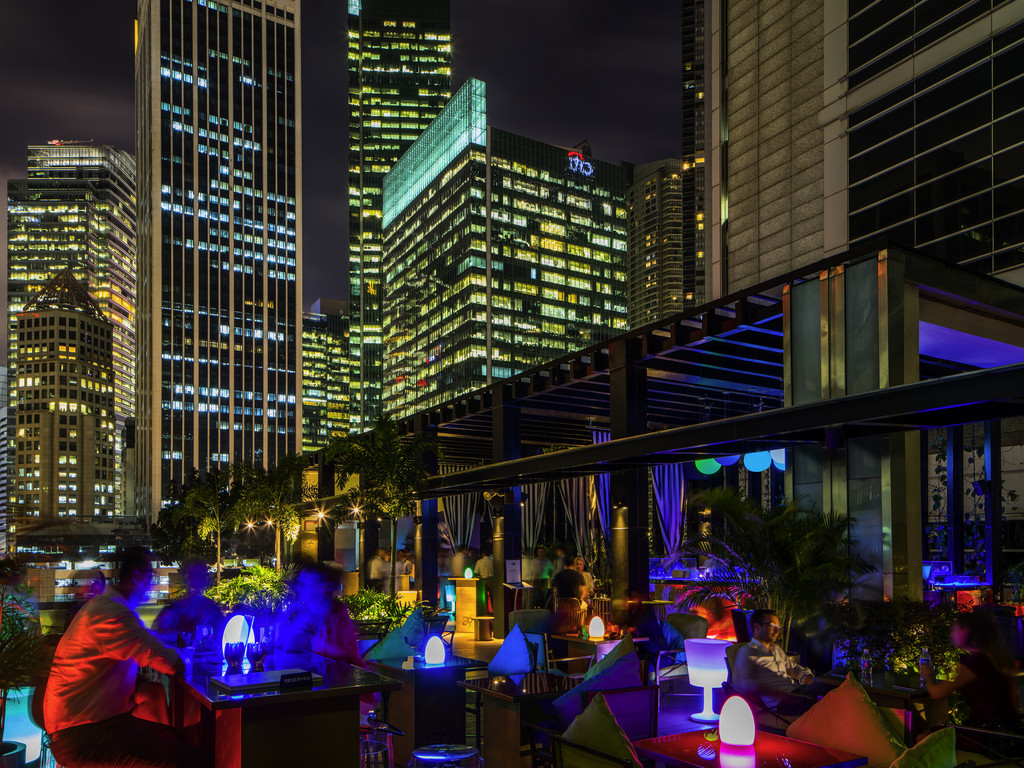 Bars similarly pose difficulties in that most people come with a group of friends anyway and the setup is generally very insular, so it can be a bit intimidating to initiate a conversation (that is, one in which one party is not hoping to sleep with the other). However, at Sofitel, the open rooftop setting enables people to actually see each other, something we all struggle with at Kyo on a Saturday, and it makes it unbelievably easy to strike up a conversation with whichever person happens to stand next to you.
There's a collective effervescence, a warm vibe in the air that makes everyone immediately feel like an old friend. (I find that we tend to lose our airs and graces when everyone is in flip flops or barefoot and is two swatches of fabric short of a birthday suit). The music never overpowers your conversation, but it compels you to dance along to its infectious beat. Not only are you chilling in an infinity pool, on a rooftop with a great view of one of the world's most dynamic cities, but you're partying with models and stock brokers and café owners, and every second guy you meet is 'working in shipping,' whatever that actually means. Yes, it's mostly us obnoxious expats, but there are Singaporeans too! Though I feel there's not enough, so if you don't mind our difficult-to-place accents (made even more difficult by the many $15 mojitos we imbibe), you should definitely come down!
However, if you can't make it in the afternoon, there's always the ETTF Loft Party, held afterwards at CATO. I could wax lyrical about the high points of both parties, but simply put: I have a really great time. Consistently. Oliver Osbourne (Founding Director of ETTF) throws a fantastic party, and even in my relatively short experience in Singapore, there has never been a let down. I can say in all confidence that if you haven't been yet, you are most definitely missing out.