To end the glorious New York Fashion Week (which I obsessively consumed in bits and pieces through bloggers' snapchat and Instagram stories), Marc Jacobs staged a cacophonous, candy-and-stripes extravaganza on the runway. As stated eloquently by The Guardian,
"[It] was a hot mess of ideas, as if manga character Sailor Moon, Almost Famous's Penny Lane and Die Antwoord's Yolandi Visser had a lovechild. Supermodels including Gigi and Bella Hadid, Karlie Kloss and Jourdan Dunn were in this show – but they were unrecognisable here, transformed, partly through a raised catwalk and huge shoes, into giant alien-like figments of Jacobs' vivid imagination."
Despite the show having an all-star lineup of models, they were barely discernible under large pastel-coloured mounds of dreadlocks.
Yep. Marc Jacob used dreadlocks.
As someone who has locs, it's inevitable that I would put my two-cents in. In moments like these, the Internet waits with bated breath for the Angry Black Women to arise in their scaly, fire-breathing true form and tell the offending party what's what. Whilst I am proudly (and justifiably) an ABW, seeing yesterday's Marc Jacobs show didn't elicit any sort of reaction out of me (apart from perhaps a strong aversion towards his green and orange striped number). I loved some of it, I hated some of it, I saw Pippi Longstocking making a comeback and I was kind of okay with that.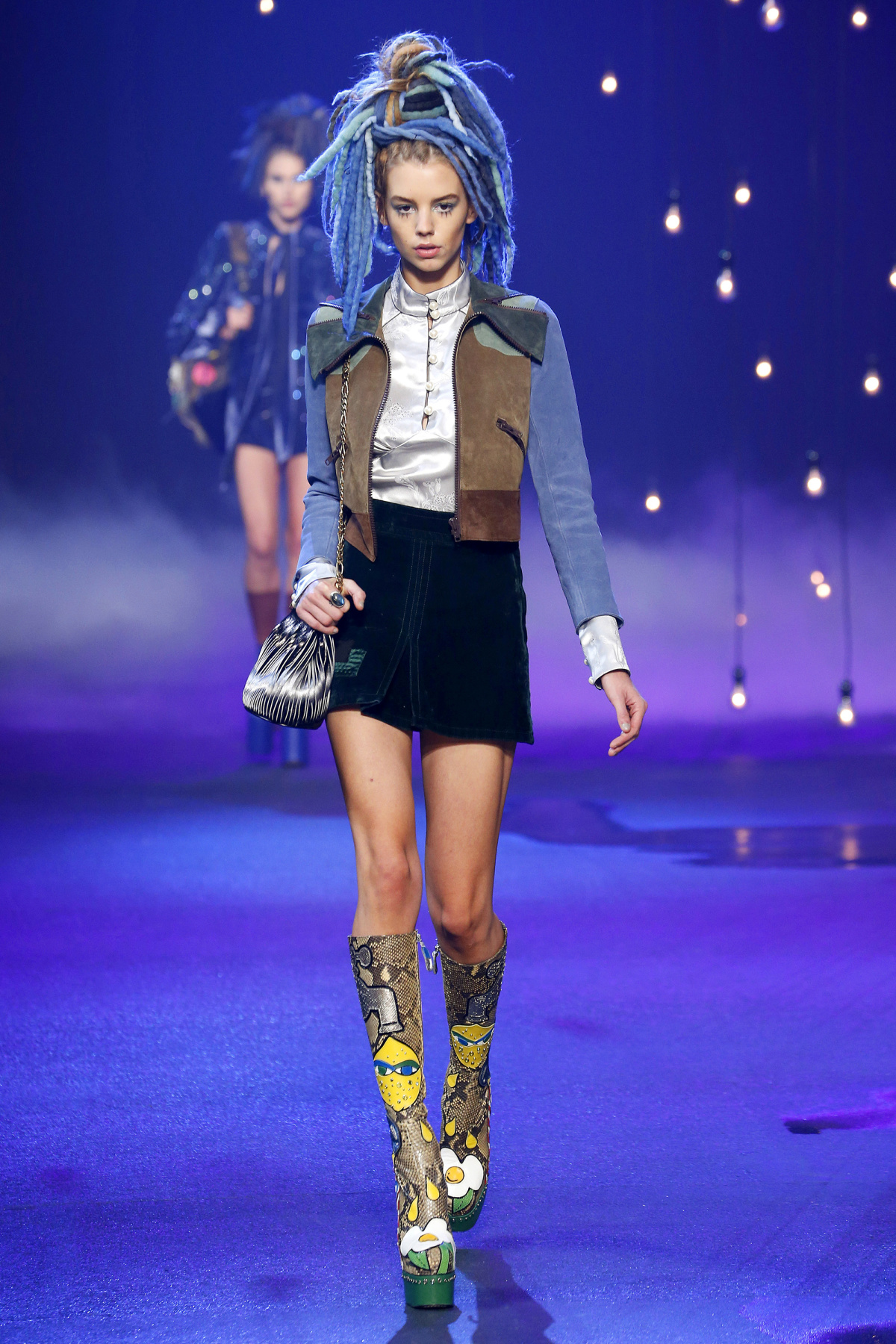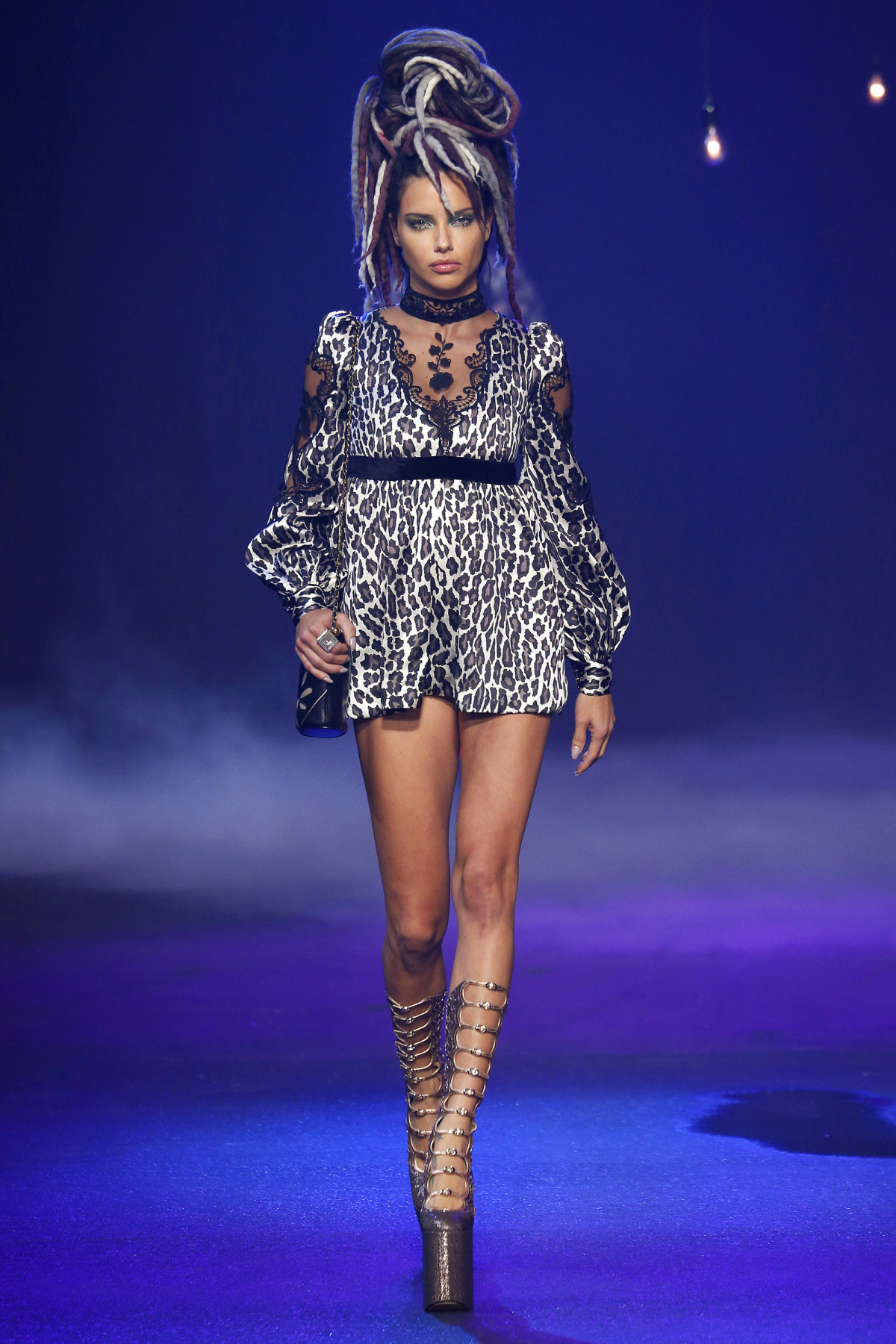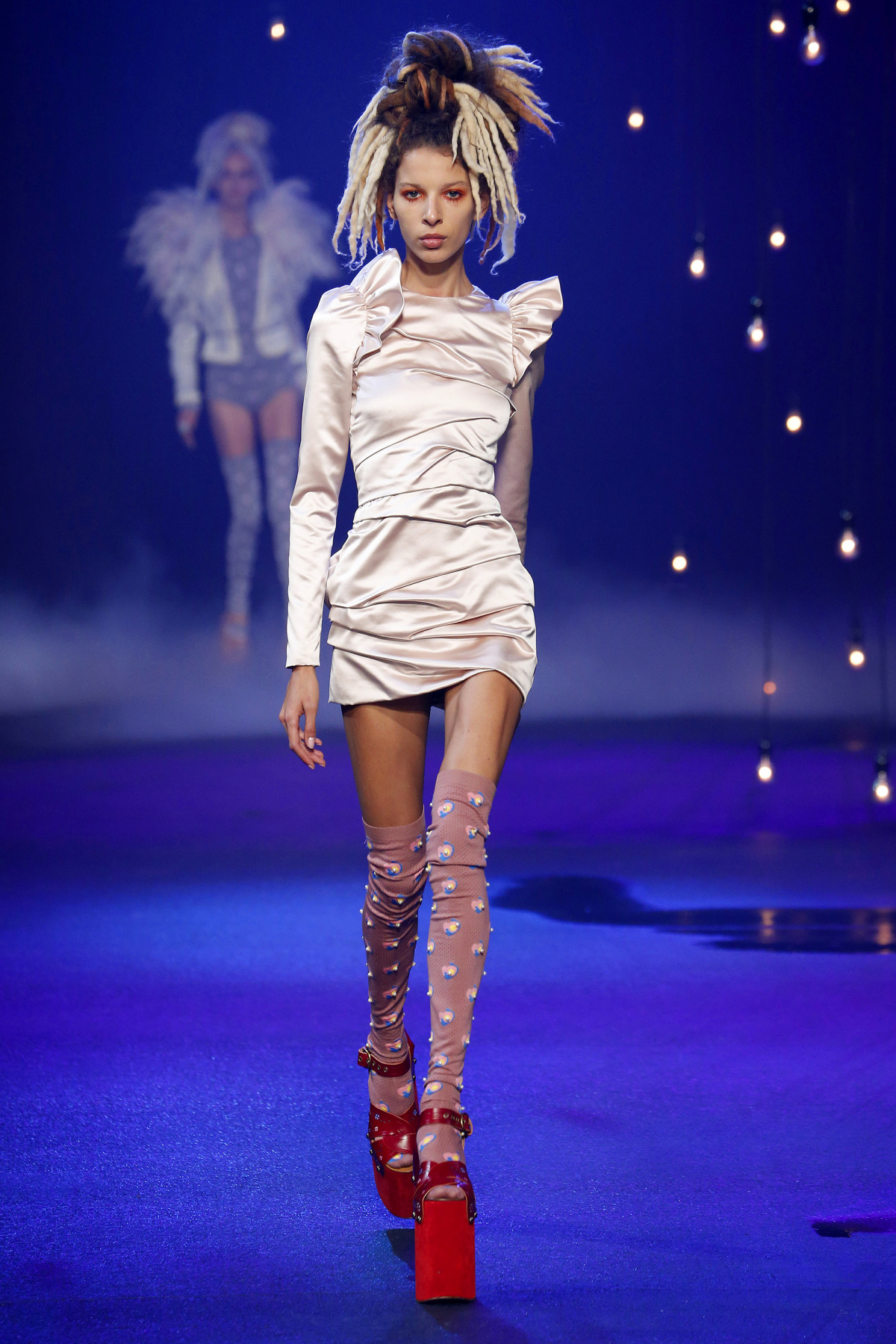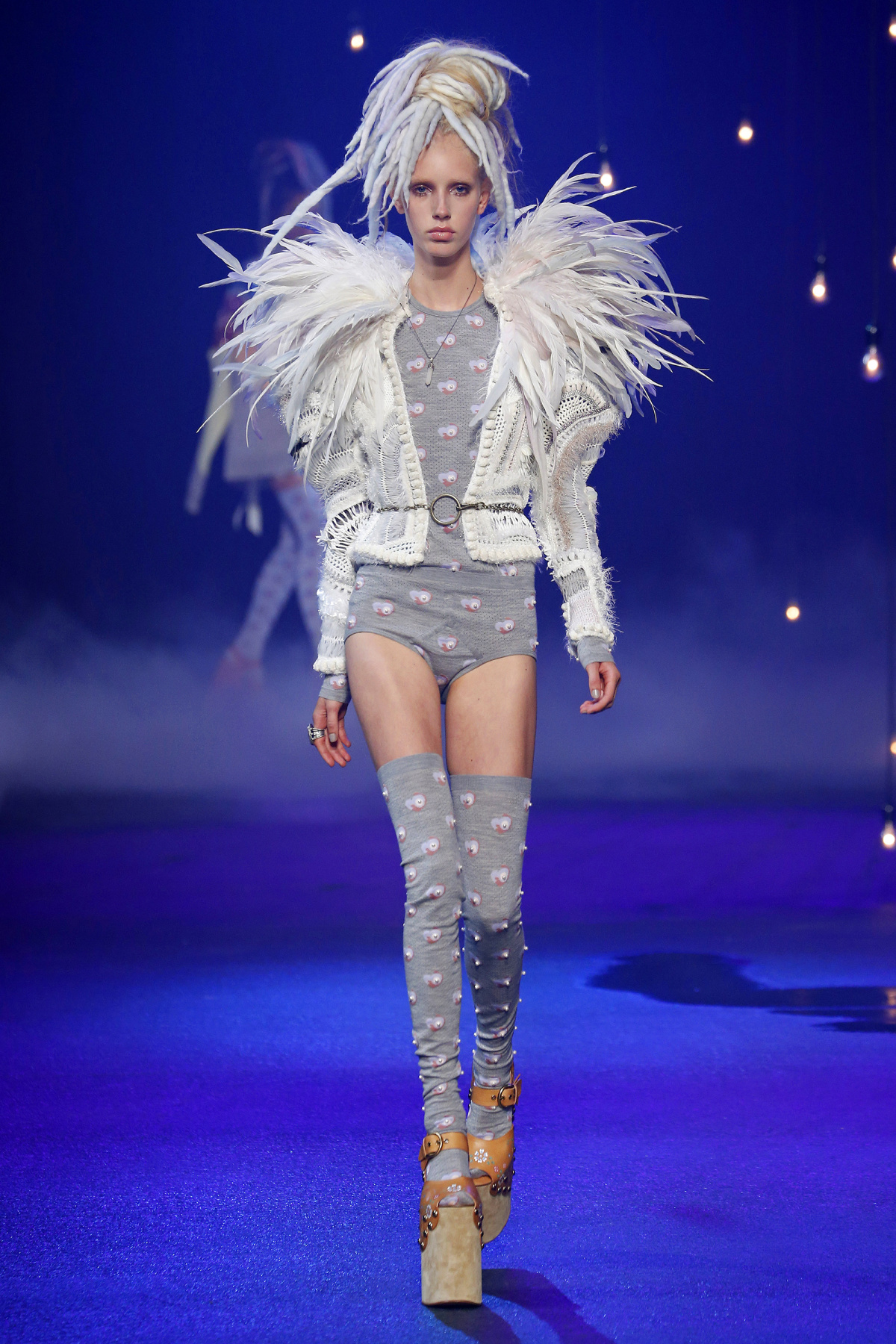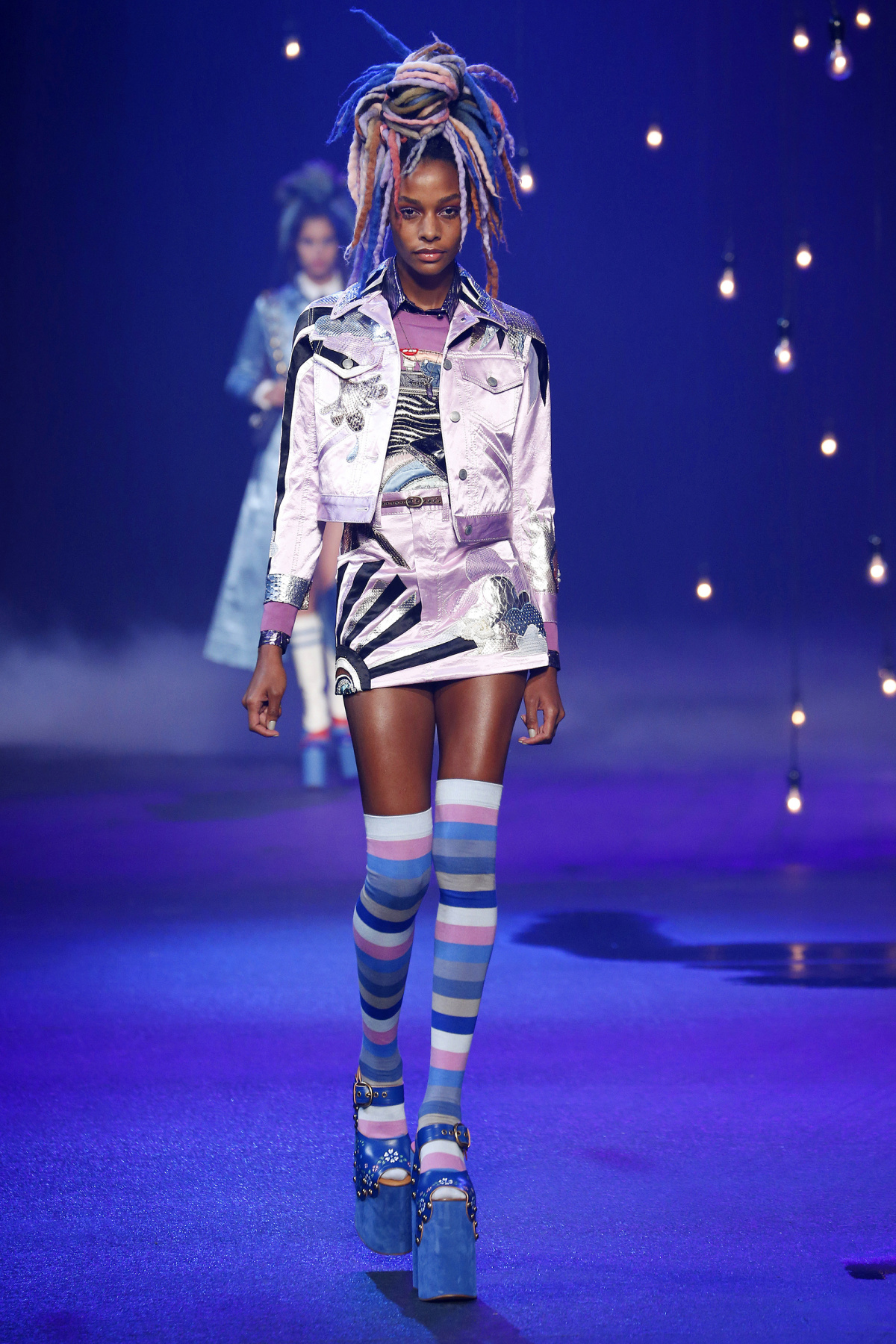 But why, you ask, am I not offended and taking to the streets of Twitter to bring down a holy tirade on Marky-Marc and the Fashion Bunch? Because it's not nearly as offensive as all the angry-for-you people on Twitter have been saying it is. Have you noticed a trend these days where people like to get offended on the behalf of others without asking how those others feel about it? I have.
There are several reasons why I, and many people like myself would not find it offensive and this is why:
1. We don't have dreadlocks.
A simple Google search for dreadlocks with reveal a sea of white hippies and tumblr girls with massive strands of matted hair in various states of bio-hazardous. 'Why are there so few black people?' you might ask. 'Is this white-washing?' No, it's because once all the hippies joined the dreadlock train, black people were very quick to distance themselves with a new term: 'locs.' Who wants to hang out with people who never wash their hair? Not us.
Most of the harmful stereotypes about black locs come from dreadlocks, in which people with straight hair have to go without washing it for ages so that it stays clumped together like a long, hairy caterpillar. We, on the other hand, wash our hair as often as we like and pride on keeping it clean and neat, and yet the stereotypes remain cast on us because let's be honest, ignorance is abundant and it's name is Becky.
This brings up a valid complaint that many hairstyles are seen as dirty and uncouth on black people but when they're on white people, they suddenly becomes high fashion. That is a vast and ongoing struggle with the media, but it has slightly less of a foothold in this case because we don't have dreadlocks. Our aim is to show the world that locs are not the same as dreadlocks, and shouldn't hold the stigma. Dreadlocks are not necessarily a part of our culture, so if white people want to continue wearing those ratty do's then let them because most of us have and want absolutely nothing to do with them anyway.
2. Why didn't they use models with dreadlocks? Bish wherrrrrrre?
Firstly, how many models do you know with locs? I can name two off the top of my head: Cykeem White (male model) and... ahem.. myself (heyooo). The answer to that question is because there's less than you think. The Marc Jacobs show had 53 models. I don't even know 53 people that have locs, period. Even within the natural hair world, the locs community is relatively small. Casting would have been equally difficult because most agencies wouldn't sign someone with locs anyway because (sing it with me), "We don't think we can market your image!" Considering the industry's ongoing issues with diversity, it's amazing that they had so many black models at all.
Perhaps having even one model with locs would have been a good effort, and it's sad that Marc Jacobs didn't do it, but the harsh reality is that these are a bunch of white men who have never had to think outside of their whiteness. It's not a surprise that it happened, nor do they seem particularly remorseful, which is the sad reality that we live in. In an interview with The Cut, Guido Palau, the Redken creative director who styled the hair for the show stated,
"I don't really think about that. I take inspiration from every culture. Style comes from clashing things. It's always been there — if you're creative, if you make food, music, and fashion, whatever, you're inspired by everything. [...] It's not homogeneous. Different cultures mix all the time. You see it on the street. People don't dress head-to-toe in just one way."
I mean...
Do you even have the energy to get upset anymore? I certainly don't.
-
I realise that my lack of outrage also comes from being in a privileged position in regards to locs. In Southern Africa, locs are largely respected and envied, rather than in the USA where they are stigmatised and sneered at. In fact, within South Africa, locs are so coveted that they are even sold on the black market for lots of money, and people have genuinely been mugged for their hair (everyone wants them but no one has the patience to grow them). In contrast, women are still being fired for having locs in America. I didn't grow up in a culture that looked down upon locs. Even though I get lots of unwanted comments about whether my hair is clean and whether it's real, but for the most part they have always been celebrated and complimented. This is why I have the privilege to be able to see this show and not feel offended, but I know that my perspective is not the only one.
I'd really like to know what you think, especially if you have locs. I know it's easy to want be a spokesperson for others, but the people who ultimately have the final say on cultural appropriation are the people to whom the culture belongs, which in this case is people with locs. That's why I'm most keen to hear from you, so leave a comment below!
Runway photos from INDIGITAL via Business of Fashion.